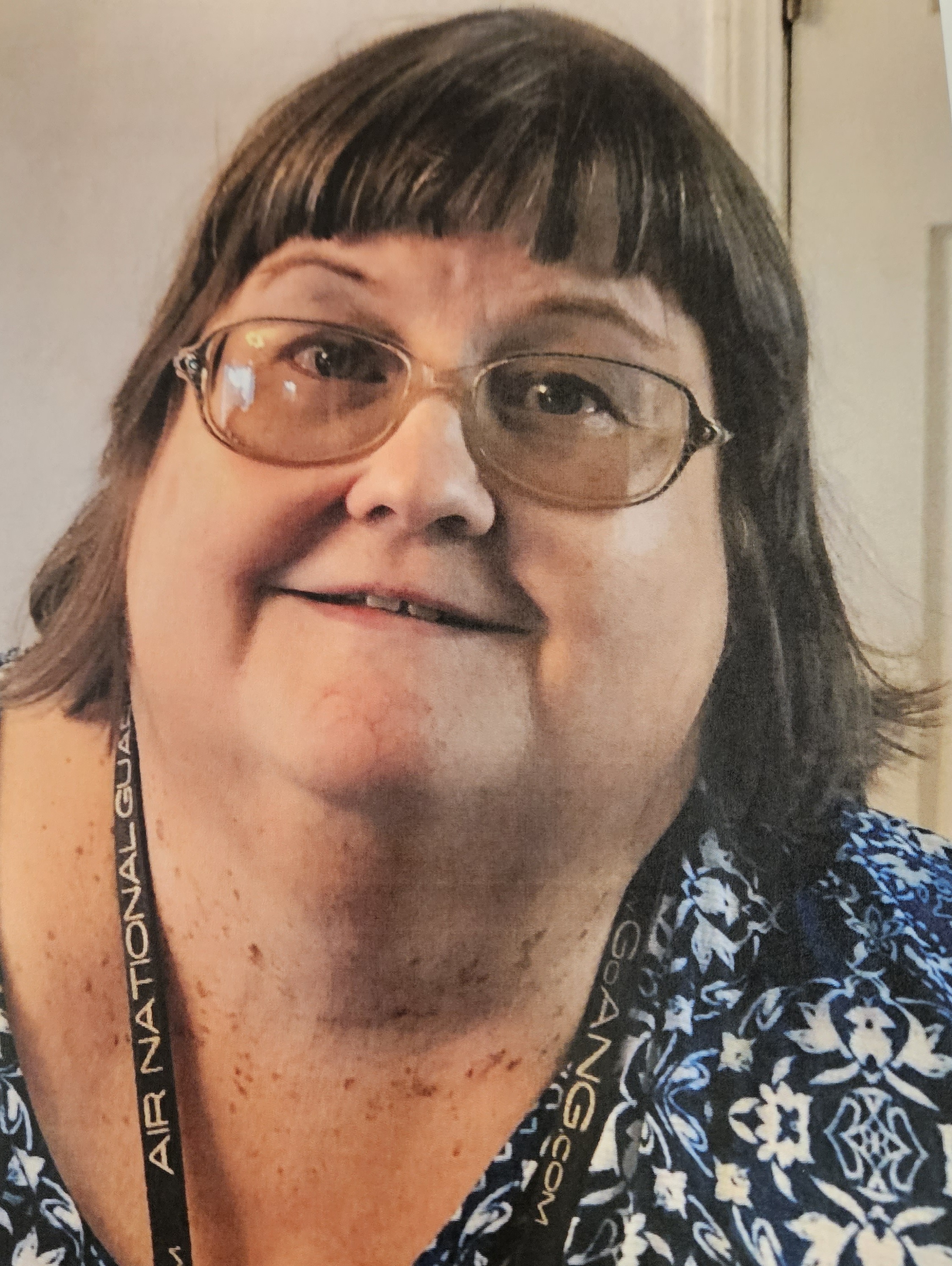 Obituary of Marilyn Sue Nichols
Please share a memory of Marilyn to include in a keepsake book for family and friends.
On December 30th, 1954, Marilyn Sue Nichols was born in Sacramento, California, the 3rd daughter of Karl and Helen Cargill Nichols. For the last 20 years, Marilyn was fortunate to have a 2nd Mom, Betty.

Marilyn had different physical features than her other siblings and had light blondish/brown hair. She also seemed to get in trouble as a small child. Marilyn walked in her sleep and after her parents discovered her outside one night, they put
door locks up higher on each of the doors exiting the home. To their surprise this didn't inhibit Marilyn from trying to get out of the house. One night after being awakened by a noise at the backdoor, they found Marilyn had moved a chair from the kitchen and was climbing up on it to attempt to reach the lock.
Marilyn lived with her family and future siblings in the "little green house" (built by her father) on the corner of Olive Street and Nichols Road in Wheatland through her elementary school years. In 1966, our family moved down the road into a new home that had been built by our father and mother on Nichols Road.
Marilyn attended Bear River Middle School and then she graduated from Wheatland High School in 1973. She spent a semester at Yuba County Community College in 1974 studying general accounting and then another semester of Licensed Vocational Nurse (L.V.N.) training. Marilyn then began a lifetime of working as a healthcare personal caregiver, either living in her own apartment and traveling to and from the client or living with the clients, as she did with both of our grandparents. During her years of caregiving she also took two University of California Cooperative Extension courses, Agriculture and Natural Resources-Making Every Dollar Count and Expanded Food & Nutrition Education Program and received certificates of completion for both in 2016.
Marilyn lived in the Sunset Valley Duplexes, and she served that community by being an Activity Coordinator/Secretary for the Sunset Valley Resident Association from 1999 through 2002. One of the things she did through this service and enjoyed the most was helping with youth activities in their community. She also served as an Activity Coordinator Intern for Mercy Housing Corporation from 2001 though 2002.
One of Marilyn's talents was crocheting and knitting, and she made almost anything you can think of with her sewing/craft talents. These were for holiday/birthday/wedding gifts as well as some being sold for income and some donated to charitable causes. One of those charitable causes was the Wheatland and Plumas Brophy Fire Department
and she received a plaque in 2000 for recognition of her service helping the fire department gather prizes and selling tickets for the annual 4th of July picnic at Wheatland Park that raised funds for the fire departments.
Marilyn loved games. She enjoyed bingo at the Wheatland picnics either playing or calling for the game. She also volunteered at the Wheatland Senior Citizen facility with bingo.
Marilyn is a member of The Church of Jesus Christ of Latter-day Saints. Some of her callings included a Single Adult representative, Relief Society Camp Director, and making the weekly programs to be handed out at sacrament services each week. She made potholders and donated them to the church for use in the kitchen as well as making some beautiful white crocheted tablecloths for the Relief Society room.
Family was important to Marilyn and she attended as many gatherings of family as she could within reach of her residence throughout her life. As soon as she saw you she yelled out your name a arms went out for hug. With each hug always came the words, I love you. In June of 2023 the week prior to Father's Day, Marilyn suffered a major stroke to the left side of her brain. After surviving the initial stroke, she spent the rest of her life in skilled nursing facilities in Sacramento. The family is grateful for the superb care she received from nurses and staff as well as their compassionate kindness to her and Marilyn's family. Thank you.

Marilyn left this world to join family members that had preceded her in death on Friday, November 3, at Pioneer House,
Sacramento. Marilyn was preceded in death by her mother, Helen Lucille Cargill Nichols, her sister, Carolyn Phillips, and a niece, grandparents and several aunts, uncles, and cousins. Surviving family include her father, Karl (Betty) Nichols and
sister Connie (Brent) Shumway both of Wheatland, sister Barbara (CR) Mortell of Chico, and sister Kathryn (Stephen) of Lawrence, Kansas, nieces Brea Nason, Tamarah Phillips, Melisa Taylor, Natasha Bombini,and nephews Todd Lisonbee,
Jared Shumway, and many other cousins, aunts and uncles.
A Visitation will be held on Friday, Nov 10th from 4 to 7pm at the Church of Jesus Christ of Latterday Saints, 5091 Wheatland Road, Wheatland. Funeral services follow the next day, Sat, Nov 11th, at the same church, at 1pm. Burial in Wheatland Cemetery about 2:30pm. In leu of flowers we suggest a donation to the Wheatland Fire Department, 313
Main Street, Wheatland, 95692, or to your favorite charity. We thank Sierra View Mortuary in Olivehurst for taking care of Marilyn's needs.
To send flowers to the family or plant a tree in memory of Marilyn Nichols , please visit Tribute Store


Share Your Memory of
Marilyn