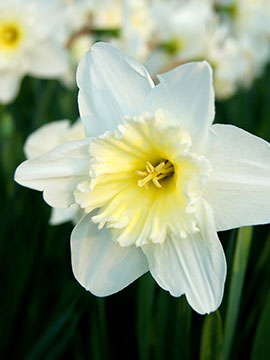 Obituary of Guadalupe Concepcion Gonzalez Ortiz
Please share a memory of Guadalupe to include in a keepsake book for family and friends.
Lupe Concepcion Gonzalez Ortiz, 66, of Yuba City passed away unexpectedly due to a medical illness on March 25, 2023 at Enloe Hospital in Chico, California. Lupe was born on March 22, 1956 to Armando and Lupe Gonzalez in Porterville, California. Lupe graduated from Jr. High School and married young, becoming a mother to five beautiful children, Franky, Michelle Nora, Francisco and Eddie.Lupe was a wonderful mother who wore two hats, Mom & Dad. Lupe also had various jobs, such as when she was a Courtroom Interpreter for the justice system.
Lupe was a very hardworking mother of her five children, she not only raised her own but after her son Francisco Joven Jr's passing did she have the joy of lovingly raising his five children. Lupe loved all her children so very much. She enjoyed watching Francisco (Kiko) & Eddie play football. Lupe was an ecouragement to all of her children and grandchildren, she always pushed them to succeed in their education, academics and to strive to reach their goals. Lupe also cared for her beloved father Armando, until he passed away last year.
Lupe had a beautiful smile, she has a spunky sense of humor. She was determined & assertive and had a love for football. She was an avid Packers fan. Lupe loved joking with her sons and loving daughter Nora; how they enjoyed big celebrations. All the childrens and precious grandchildrens birthdays were cause to celebrate big! Lupe especially loved Christmas decorating, making tamales, a feast for her whole family and her many sisters, Amelia, Evangelina, Hope, Yolanda and Rosemary. Lupe had a very close bond with Angel Hernandez, Amanda, Julie, Angelica, Brittney, Jackie, Justin and Nykayla and all her other many nieces and nephews.
Lupe was proud of her creativity. She loved cooking and taught her daughter Nora to cook as well. She had such a gift for crocheting, she simply made the most beautiful little dresses, sweater sets and booties. Lupe also had a gift for changing her own oil, she loved to do anything with mechanics. She learned all this from her dad and brothers Armando Jr. and Charles. They taught her well.
Lupe worked all her life, she faced so many challenges, adversaries, but God kept her strong. She always tried to help others whether it was her own family or a neighbor. She was an advocate, she was proud of becoming certified to all Hispanic families during their court process or to educate them of their rights. She assisted them them with forms for SSI and IHS care providers. That was Lupe's gift, and everyone was and is real proud of her for that.
Lupe is survived by her husband Martin Ortiz Juarez, her two sons, Francisco Salazar and Eddie Salazar from Yuba City. Seven sisters, three brothers and numerous grandchildren and great-grandchildren.
Please keep her husband and family in your prayers, Martin Ortiz, her husband stood by her side, he was loving and courageous until the end. Please pray for her children and her grandchildren.
May Lupe meet in Heavens Paradise. She will be forever missed, until they meet again. On behalf of the Gonzalez & Ortiz families, we thank you for all your prayers and support.
Respectfully,
The Ortiz & Gonzalez Families
To send flowers to the family or plant a tree in memory of Guadalupe Gonzalez Ortiz , please visit Tribute Store


Share Your Memory of
Guadalupe