How to Choose a Funeral Home and Cremations in Plumas Lake, CA
Sierra View Mortuary & Memorial Park is an attentive funeral home and cremation service provider in Plumas Lake, CA. Since 1986, we have provided warm, meaningful services that help families to commemorate their loved ones while being mindful of the expenditures associated with such a difficult and emotional time. In all we do, we strive to create an atmosphere of respect and compassion. Trust us to handle every element of your loved one's service with care and respect. Call us today for your funeral home and cremation needs at 530-742-6957 or visit us at 4900 Olive Ave Olivehurst, CA 95961 United States.
Hiring a funeral home very often comes at a time of heightened stress. As a consumer, you are able to choose whom to work with for the funerary arrangements. But will you know what to look for? Here are a few ideas that may help you get started when you are planning a funeral home and cremations in Plumas Lake, CA.
First off, find out who sells a complete set of death care services and goods in your area. This type of establishment is usually called a full-service funeral home. This means that they can offer and coordinate all of the services you require. Very often, they also perform all of the services they sell, which means your loved one will be in their keeping at all times. A full-service mortuary and crematory gives you options without additional phone calls and scheduling of services.
Another critical factor to look into is the amount of experience the firm has. You can start by finding out when their business was established. Most companies with a web presence have this information published on their site. If the business is newer or has changed hands lately, ask about the experience level of the lead staff and funeral directors. With the finality of death care, it is vital to work with someone who knows what they are doing.
Along these same lines, you may want to look for a business owned and operated by people who reside within or near the community they serve. There is something about locally run businesses that can make you feel like you are getting the royal treatment. Sometimes the main decision-makers are detached from day-to-day operations or are sitting in a corporate boardroom. This can translate to less personal service that can negatively impact the consumer experience.
Tips for Holding Both a Funeral Home and Cremations in Plumas Lake, CA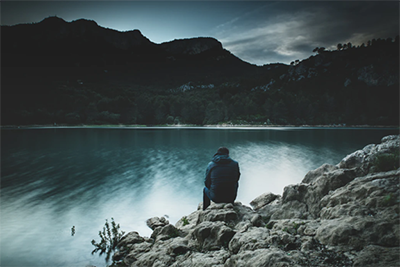 Perhaps the biggest myth surrounding the topic of cremation is that cremation excludes the possibility of a funeral service. However, this is untrue. Because a funeral service needs to be held with the body of the deceased present, this is simply a matter of timing. In this case, the funeral should be held first. A full-service funeral affair can be conducted. Embalming may take place for a public viewing if desired. A rented casket will be needed to hold the deceased during the services.
After the funeral is complete, the remains will be taken to the crematorium to be processed for final disposition in the form of cremated, coarse grains. The method to alter the state of the body to this form is secure, respectful, and dignified. A firm with a lot of transparency around this procedure is typically going to be trustworthy and patient with your questions to understand the process. As cremation is irreversible, you must be sure this is an outcome you are comfortable with.
There are many benefits to choosing cremation. One such is that there are more options for the final disposition of the remains. Cremated remains may be scattered in nature in compliance with local laws and regulations. A scattering service should never be held without seeking the appropriate permits and permissions. A full-service firm can help you coordinate these details. Another option is to place the remains within a decorative urn (or multiple urns) to be kept near close relatives.
Options for Burial
With both a funeral home and cremations in Plumas Lake, CA, burial solutions are available for the final placement as well. Cremated remains can be buried in most cemeteries. A columbarium wall is a structure that is built to receive cremated remains in each individual compartment. These niches can be marked with a plaque or other identifying means to mark the final resting place of your loved one.
Casketed burial within a traditional cemetery is a common choice. Many families have plots with several individual sites, which can create the feeling of familial bonds and protection, even in death. If ground burial is not desired, there are above-the-earth entombment options. If this is wanted, look for a cemetery or memorial park that has a mausoleum or burial crypts.
Reach Out to Ask Your Questions or Schedule a Tour
Making preparations to say goodbye to a loved one does not need to be complicated and overwhelming to you as a consumer. As you make plans for a funeral home and cremations in Plumas Lake, CA, be sure to reach out to Sierra View Mortuary & Memorial Park. We are located at 4900 Olive Ave, Olivehurst, CA 95961.
A brief phone call to 530-742-6957 can get this process started. Our cemetery service may be utilized in conjunction with all death care needs or as a stand-alone service. In addition, we service families who choose internment at other area cemeteries as well.
Funeral Home & Cremations FAQs
How do you leave funeral instructions?

​A short letter of final instructions or wishes is an excellent method to leave your funeral instructions. You can make copies for your executor, close friends, and immediate relatives. As a result, numerous individuals will have access to your final instructions and will be able to utilize your letter before your burial.
What's the distinction between grief and mourning?

Mourning is the visible manifestation of loss. It is the activities we take, the rituals and conventions we follow. Grief is the internal component of loss, the way we feel. Grief's interior labor is a process, a journey.
What happens when a veteran dies?

When a veteran dies, the Department of Veterans Affairs must be notified immediately. To establish the date of death, a death certificate is necessary. The veteran's pension is terminated after notice is received. To continue receiving money for family assistance, beneficiaries must petition for death pension payments.