Finding the Right Full Service Mortuary for Funeral Home and Cremations in Olivehurst, CA
Sierra View Mortuary & Memorial Park is a sympathetic funeral home and cremation service provider in Olivehurst, CA. The period following the death of a loved one is tough to manage. You are coping with loss and anguish, yet you must make quick decisions in order to give a decent funeral. Since 1986, we have helped families supply their funeral needs. It is our obligation to lessen your anxiety during these painful times. Call us today for your funeral home and cremation needs at 530-742-6957 or visit us at 4900 Olive Ave Olivehurst, CA 95961 United States.
Knowing what to look for when selecting a funeral home will help you find a caring and competent provider. If you have an immediate, upcoming, or even far distant future need for funeral home and cremations in Olivehurst, CA, here are a few things you might want to ask about or look for:
How experienced is the firm you are considering hiring? Particularly, what is the experience of the lead staff? The longevity of a business can be a helpful measure but can create an incomplete picture. Learn about the team that will be helping you.
How many funerals have the director (or directors) overseen in the last year? Only trust a firm that puts experienced professionals who can respectfully perform all needed services in the field. It is worth noting that some towns and cities have more funerals than others, so find out who is handling a sizable percentage of death care in your area. Word-of-mouth referrals carry a lot of weight in this industry.
Who owns the mortuary you are considering? Is the owner also closely involved in the day-to-day operations of the business? Unfortunately, some funeral homes have been bought out by large firms for a profitable venture. This can sometimes create a sterile and impersonal experience for clients who are in a profoundly vulnerable position. Choosing a locally owned and operated business often can lead to more personal service.
Can you obtain a range of services through this establishment? Ideally, you will want to find a provider that can offer and carry out all of the services you need. This simplifies the process for you as the consumer. There is not a need for you to handle extra coordination of services during this tender time. Many excellent firms can take on the fulfillment of all of your needs and keep your loved one in their care the whole time.
An outstanding provider that can offer positive responses to the above questions in the Yuba-Sutter area is Sierra View Mortuary & Memorial Park. With 35 years in the business, they have a talented team at their disposal. Being locally owned and operated makes them intuitive to their customers' needs and desires. They are unique in being a full-service establishment as well. All funerary service needs can be performed here, including cremation and cemetery needs.
How Does It Work to Hold a Funeral Home and Cremations in Olivehurst, CA?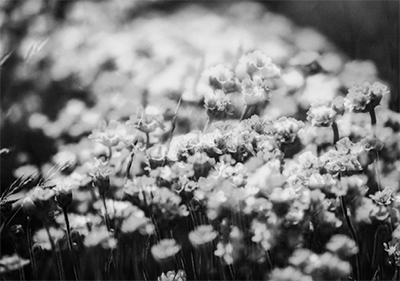 It often surprises clients and their friends when they learn that it is possible to hold both a funeral home and cremations in Olivehurst, CA, for the same individual. Not only is it possible, but it also combines the best of both services and can support everyone who is connected by this loss. The timing of services is delicate but very doable.
If a full funeral service (complete with public viewing) is wanted, the body will usually need to be embalmed. Embalming provides a brief extension period before the natural decay process sets in. A rented casket that is clean and sanitary can be used to house the remains for all of the funeral-related services. At this point, the body would traditionally be buried. However, with the decision to finalize the remains in a cremated form, the body will be taken to the crematory next.
After the cremation process is completed, the ashen grains will be returned to the family. They can then make decisions regarding the final disposition of their loved one. Some choose to scatter the remains in a natural setting. Others place the remains in an urn to keep a part of their loved one close. Cremation jewelry can also offer this option. There are many unique ideas for final placement.
Burial Options
Even if cremation is selected, the remains could still be buried in a cemetery urn plot or a columbarium niche. A cemetery can be a place of solace for many people who are working through loss over the years. Having a place of permanency to visit when special days come around can be cathartic and helpful. Memorial parks and cemeteries offer this type of place readily.
In-the-ground burial is not the sole option at many establishments. If you are interested in above-ground entombment for intact remains, you may wish to look for mausoleum or crypt options at your selected burial place. Though Sierra View Mortuary & Memorial Park does have a cemetery to offer their clients, there is no obligation to use this site for burial if you hire this funeral home.
Call to Make Further Arrangements
As you work through the process of selecting the right provider for your needs surrounding funeral home and cremations in Olivehurst, CA, we invite you to contact Sierra View Mortuary & Memorial Park. The comforting facilities are located at 4900 Olive Ave, Olivehurst, CA 95961. Call 530-742-6957 to get more information.
Funeral Home & Cremations FAQs
​How long should a eulogy be written?

A eulogy's written word count should be between 500 and 3000 words. A person speaking at an average rate takes around five minutes to say 1500 words. That provides you an estimate of the word count and the time it will take to write the eulogy speech.
What are the benefits of pre-planning a funeral?

It expresses your desires.
Pre-planning a funeral reduces stress for friends and family during stressful moments.
This saves money.
It may ensure that your family will never have to spend more for your funeral, regardless of inflation.
It demonstrates that you are concerned.
It absolves your loved ones of financial liability.
Is it impolite to tread on a grave?

Yes, standing or stepping on a grave is considered rude, however, in some cemeteries, the graves are so close together that it may be impossible to avoid doing so. It is also considered sacrilegious by religious people since it disrupts the "sleep" of individuals for whom the prayer "May he/she rest in peace" has been said.