A Full-Service Establishment to Provide Funeral Home and Cremations in Marysville, CA
Sierra View Mortuary & Memorial Park is a good-hearted funeral home and cremation service provider in Marysville, CA. To various people, the joy of life entails different things. A funeral or memorial ceremony should respect your loved one's memories while also celebrating the decisions they made and the connections they enjoyed. For more than 30 years we have been serving the funeral needs of the Marysville community. It is our duty to make your life easier in these stressful times. Call us today for your funeral home and cremation needs at 530-742-6957 or visit us at 4900 Olive Ave Olivehurst, CA 95961 United States.
When planning a funeral home and cremations in Marysville, CA, selecting a provider need not be an arduous task. It can be helpful to know a few things to look for, though. The first thing is to find a full-service funeral home. A true full-service funeral home will have and provide all of the services you may require. This simplifies your responsibilities to work with a provider who can coordinate all of your needed services.
There are other important factors to consider and inquire about when selecting a funeral home. One question to ask is, "how long has this establishment been in business?". This is a practical way to learn more about the firm's history, levels of experience, and ties to your community.
Very often, funeral homes are locally owned and operated. In contrast, there are some situations where franchises or big businesses own funeral homes. This can sometimes create difficulty for consumers when the people who own the facility are not running it. Know who you are hiring by asking questions.
At Sierra View Mortuary & Memorial Park, we have been compassionately serving the Yuba-Sutter area since the mid-1980s with our funerary services. We offer a complete range of products and services. This includes access to cemetery needs for those who wish to use our memorial park for final disposition.
Understanding More About How to Pair Funeral Home and Cremations in Marysville, CA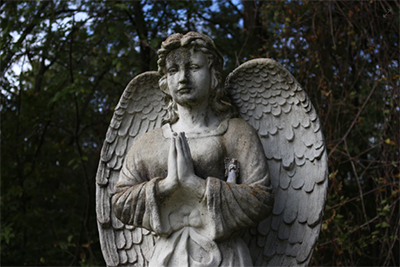 Though it is not required, many families are surprised and thankful to learn that a funeral and cremation can be offered for the same individual. Since funerals are held with the body of the deceased present at the service, the timing of services is what makes this pairing work.
A traditional funeral can be held within a timeframe that works for the family shortly after the death. A public viewing can be arranged. If so, the body will typically be prepared with the embalming process, which briefly preserves the remains. The body will lie in repose within a clean, rented casket.
After the funeral service is complete, the body will be transported to the crematorium for the cremation process. Sierra View Mortuary & Memorial Park takes great pride in offering dignified and respectful cremation services. With rigorous protocols in place, rest assured your loved one will be in excellent hands.
The method of changing the final remains into a coarse, sand-like final form through burning is called cremation. This option is gaining popularity and becoming more common in our country. This is influenced by those who are looking to be more ecologically aware of the impact our final footprint can have. Cremation gives us the option to avoid the use of a nonbiodegradable casket for burial, synthetic burial vault materials, and does not necessitate a burial plot. It is often much less expensive than a traditional burial.
The final placement options with cremated remains are many and indeed can be buried in an urn plot at a cemetery if desired. When you are considering whether choosing both a funeral home and cremations in Marysville, CA is suitable for your circumstance, consider a few things:
Grief psychologists almost universally agree that a funeral ceremony is a gateway to the start of a healing pathway after loss. A funeral can provide vital closure and acceptance of this new reality.
A funeral can bring a great deal of support to the surviving loved ones as they rally together after this loss by celebrating the life of someone they love. Very often, the funeral service holds space for a range of emotions and remembrance.
Cremation provides an environmentally friendly final disposition option. The ashes may be scattered, kept close to loved ones, buried above or below ground, or uniquely situated for permanent memorialization.
Burial Services
We know that cremation is not the right solution for everyone. In fact, at Sierra View Mortuary & Memorial Park, we help families inter their loved ones within our own cemetery regularly. Many people who use our funeral home and cremation services utilize this option since it is very convenient. However, we will provide services for funerals or cremations regardless of where the chosen cemetery is. In other words, we support burials at all local cemetery establishments.
A crucial benefit to having a burial is that it provides an automatic place of permanency for you to visit. There will be days you need to feel some sense of closeness to your departed one. A lovely setting such as a memorial park or cemetery can be helpful to go to as you work through your grief.
Call or Stop By to See Our Location
As your plans for a funeral home and cremations in Marysville, CA, take form, come see us or call Sierra View Mortuary & Memorial Park to learn more. Our picturesque facility and grounds can be visited at 4900 Olive Ave, Olivehurst, CA 95961. Call us at 530-742-6957 for immediate needs or questions.
Funeral Home & Cremations FAQs
How long does it take for a funeral when someone dies?

​A conventional funeral might take up to two weeks following the death. The family can wait if they like if the corpse is burned, although most are done within a month at the most. A memorial ceremony can be held at any time after the deceased has been buried or cremated.
What steps are taken to prepare a deceased person for burial?

Most states require that a body be properly preserved if it is not buried or burned within 24 or 48 hours. The major techniques for burials are embalming and refrigeration, both of which the funeral home may offer.
Do you wear clothing when you're cremated?

Clothing is not required for cremation. Although it is not required, most families opt to properly dress their loved ones before cremation. Some individuals opt to complete the cremation sans clothing to ensure that the body is burned correctly and without incident.